Holiday costs have a way of sneaking up on us. Let us help you in crossing items off your list. Get a Personal Loan for as low as 6.99% for up to 24 months.
---
*APR=Annual Percentage Rate. Rate is "as low as" and may change based on credit history, term and other determining factors. Payment example: A loan of $5,000.00 at 8.74% APR for 26 months would have a monthly payment of $219.77.Offer requires Payment Protection coverage OR active checking with a full payroll direct deposit of $1,100 per month. Loan terms up to 24 months, can be extended for Payment Protection. APR may be higher, based on term of loan, and credit score. New money only. Rates are subject to change at any time.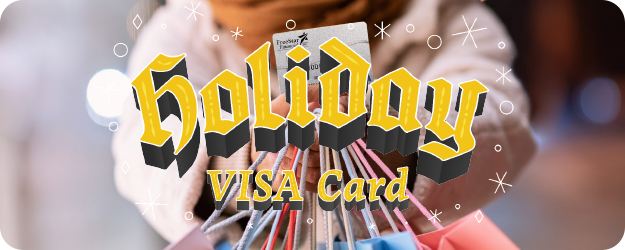 Open a VISA® credit card this Holiday Season and enjoy an intro rate of 3.99% APR* and a credit limit of up to $15,000.
---
*3.99% APR available for new FreeStar Financial Visa card holders for 12 billing cycles on new purchases and balance transfers made within 90 days of account opening. Standard rates and credit limits are subject to credit history and other determining factors. Equal Opportunity Lender. Federally insured by the NCUA.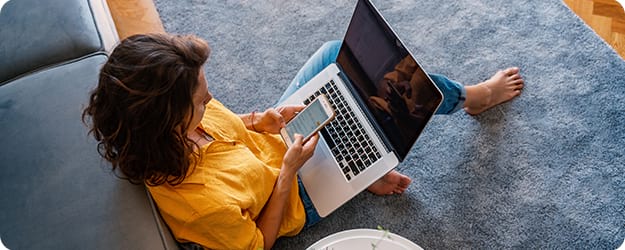 when you sign up for direct deposit with us!
---
*Direct deposit must be a minimum total of $1,100 per month and must also post to your checking account to qualify. ©2021 FreeStar Financial Credit Union. Federally insured by NCUA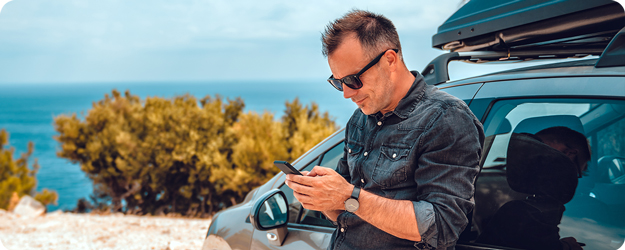 Certificate of Deposit - Specials

Effective Date:

October 13, 2022
Term
Minimum Balance
Interest Rate
APY*
18 Month Special
$1,000.00
3.687%
3.750%
22 Month Special
$500.00
3.784%
3.850%
3 Year Bump**
$1,000.00
3.445%
3.500%
3 Year Bump**
$100,000.00
3.687%
3.750%

*APY = Annual Percentage Yield. APY is the total amount of dividends paid on an account, based on the dividend rate and the frequency of monthly compounding for a 365-day period, and expressed as a percentage.

**New Money Only – Funds must come from cash or another financial institution. No existing FreeStar Financial deposits can be used to take advantage of this promotion. No limitations on the number of CDs opened per household or age of member. Member must visit a branch location or call to take advantage of these specials. Penalties for early withdrawal may apply. Members are able to increase their interest rate (bump) anytime during the term of their certificate to earn a higher rate of return on their funds that they have invested. Bump rates are based on the term of the Bump CD. For example: 3-Year Bump CD opened 09/01/2022 with an APY of 2.50%. On 11/01/2022, the Credit Union increases the APY on the regular 3-Year CD to an APY of 3.00%. On 11/07/2022 the member contacts the CU to "BUMP" their rate on their 3-Year Bump CD. Offer subject to change at any time without notice.
Go to main navigation