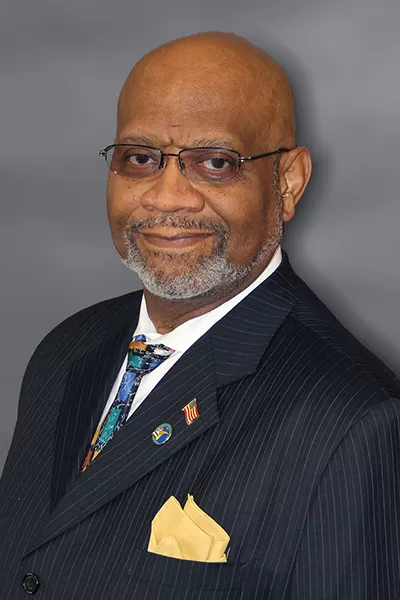 Raymond White Jr.
Chair
Raymond White Jr. serves as the Chair of the Board. He was elected to the position in August 2013. Mr. White has served as a Board member since 1999. He was first elected to the Supervisory Committee in 1993, where he served as the chairman.
Mr. White spent over 34 years with the United States Air Force Reserve and retired as a Chief Master Sergeant. He later enjoyed a successful career as a business consultant. He is a graduate of Leadership Macomb XXII. Mr. White volunteers on the City of Mount Clemens Cable Commission. He also serves on the Deacon Board at the Church of the Living God in Clinton Township.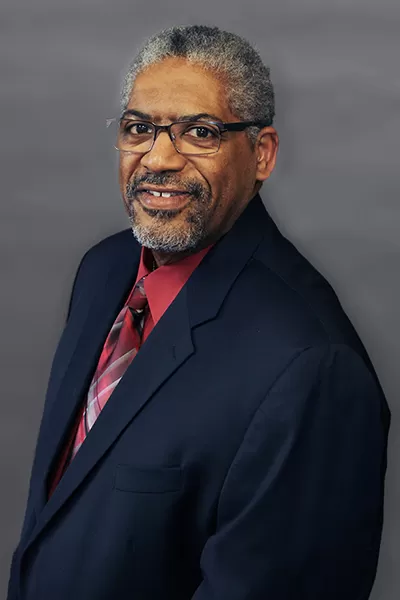 Clifford Brown
Vice Chair
Cliff Brown was appointed to Vice Chair of the Board in September 2021. He has served as a volunteer at the credit union since 2012 and was its Treasurer from 2013-2021. Mr. Brown also has extensive experience serving on the volunteer Board of Directors and as Treasurer at another Michigan based credit union. During his career, he has served on the Board of Directors, and as an officer, of numerous diverse not-for-profit and philanthropic organizations and entities.
Mr. Brown, a Michigan Certified Public Accountant (CPA), is currently employed at Wayne State University where he is responsible for financial and operating oversight of the Development and Alumni Affairs activities in the University's School of Medicine. Mr. Brown earned his Bachelor of Business Administration degree, with a major in Accounting, from Eastern Michigan University.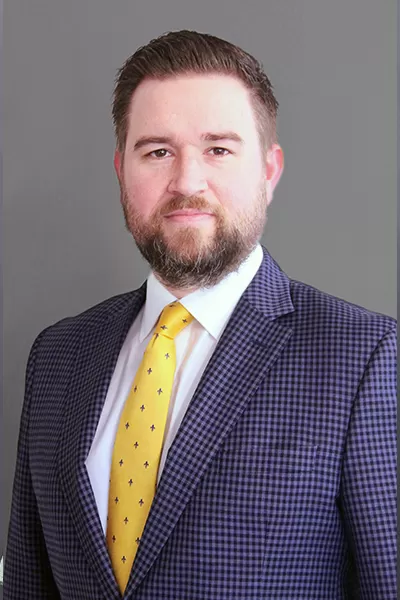 Jeffrey Bruss
Secretary
Jeff Bruss serves on the Board of Directors and has volunteered since 2012. In March 2017, he was appointed as Secretary of the Board. Jeffrey specializes as an estate planning attorney at Stewart and Bruss, PC. In 2018 he was selected as a Michigan Super Lawyer Rising Star in the area of Estate Planning. He is a member of the Probate and Estate Planning Section of the State Bar of Michigan, the Macomb County Probate Bar Association, and the Macomb County Bar Association.
Jeffrey has a thorough understanding of personal finance through his experience as an estate planning attorney and as a licensed financial advisor and licensed real estate broker. He is a proud graduate of Notre Dame High School (Harper Woods), Central Michigan University, and Thomas M. Cooley Law School. He is a graduate of Leadership Macomb XXIII.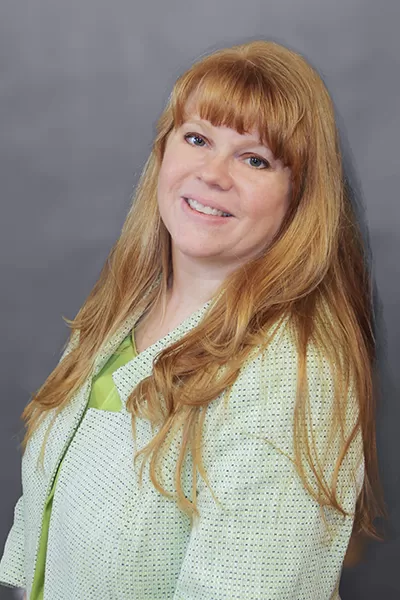 Kristi Le
Treasurer
The Board of Directors appointed Kristi Le, CPA, as its Treasurer in September 2021. She rejoined the Board of Directors in April 2021, after previously serving on the Board in 2016 as Secretary. Ms. Le was also a Supervisory Committee volunteer since 2013 and Committee Chairperson from 2015-2016.
Ms. Le became the principal owner of Diversified Tax & Accounting, PLLC, in January 2021, a tax and accounting firm that provides services to clients across the Globe. Kristi has 25+ years of experience within the "Big 4" accounting firms, including Deloitte, Arthur Andersen, and Ernst & Young. She is a current member of both the American Institute of Certified Public Accountants (AICPA) and the Michigan Association of Certified Public Accountants (MICPA). Ms. Le holds a Bachelor of Arts in Accounting from Michigan State University and a Master of Science in Taxation from Walsh College. She has been a Credit Union member for over 30 years.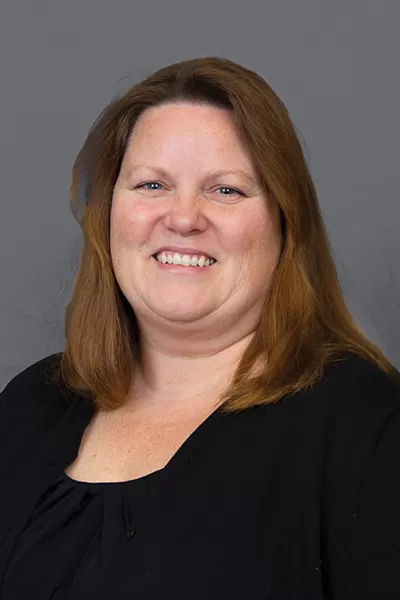 Catherine Patyi
Board Member
Cate Patyi was appointed to the Board of Directors in October 2018 after serving on the Supervisory Committee since September 2016. Ms. Patyi earned two Masters of Science degrees from Walsh College in Management and Accounting. She works as a Senior Revenue Management Analyst at Trinity Health in Livonia and has over 10 years of financial experience. Ms. Patyi volunteers with the Accounting Aid Society to prepare income taxes for low-income community members.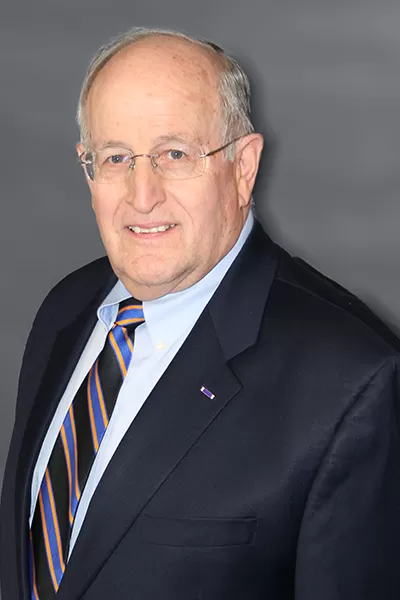 Charles Larsen
Board Member
Charles Larsen was appointed to the Board of Directors in September 2019 after serving on the Supervisory Committee since March 2015, most recently as Chairperson. Dr. Larsen served in with the U.S. Army in Vietnam with the 116th Assault Helicopter Company. He retired from active duty in 1993 and then completed a second career with the Department of the Army Federal Civil Service as the Combined Arms Training Strategies Program Manager. Dr. Larsen earned a Ph.D. at Columbia Commonwealth University, a Master's at Chapman University, and a Bachelor's at Regis University. He is also a graduate of the U.S. Army Command and General Staff College and the U.S. Army War College.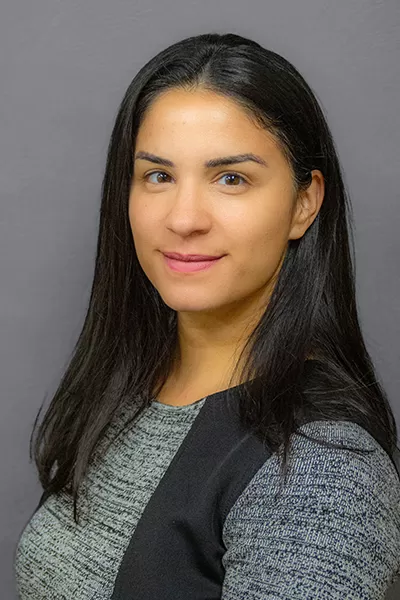 Ashley Ciamillo
Board Member
Ashley Ciamillo was appointed to the Board of Directors in September 2022. She was chosen because of her extensive sales and marketing experience. Mrs. Ciamillo is currently a strategic leader at Tenneco and has previously held management positions at Stellantis (formerly Fiat Chrysler Automobiles), Volkswagen, and HP (Hewlett-Packard). She has managed product development and program management, created and implemented multi-channel sales and marketing strategies, and worked as a business and financial analyst. Mrs. Ciamillo is also a business owner, co-founding Joe's Italian Takeout in Shelby Township.
Mrs. Ciamillo graduated from Central Michigan University with a Master of Business Administration and from Oakland University with a Bachelor of Science in Business Management. She also holds a Lean Six Sigma Yellow Belt certification and uses it to drive process improvement.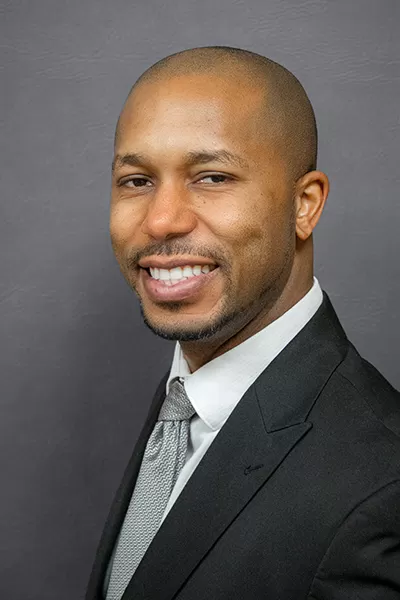 Marc Alexander
Board Member
Marc Alexander was appointed as an Associate Board Director in September 2022. He founded Lite Tuition in Mount Clemens in 2019 and serves as its President & CEO. He is also a published author, social entrepreneur, and motivational speaker. Mr. Alexander has previous professional experience in executive management and as a personal banker. He earned a Bachelor of Science in Business Administration from Kettering University in Flint.
Mr. Alexander has a passion for serving others and a personal mission to lead a successful life and help those he encounters to do the same. He has numerous professional affiliations, including a member of the Clinton Township Zoning Board of Appeals, Clinton Township Housing Commission board member, Prince Drewry Park Advisory Committee member, Lite Tuition Foundation board chair, and president-elect of the Utica Shelby Kiwanis Club.
Go to main navigation