New Features for our Mobile App!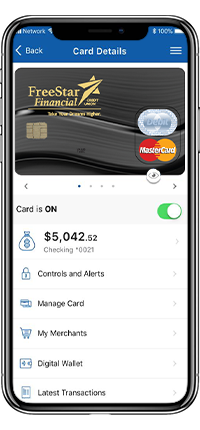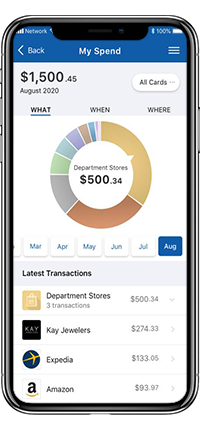 We are excited to unveil the advanced debit card controls, a significant enhancement to our Mobile Banking App. Experience an unprecedented level of control, convenience, and security, all seamlessly integrated into your banking experience.
Advanced Debit Card Controls
Manage your debit card with ease, right from within our upgraded Mobile Banking App. Say goodbye to complexities and welcome a world where every feature is designed with your convenience in mind.
Feel More Empowered
Control your debit card on your terms with features that include the ability to turn your cards on/off at your discretion, set spending limits, create travel plan notifications, and set up real-time alerts.
Find More Clarity
Gain total transparency into every transaction with clear merchant names, keep track of spending with a glance, and contact merchants directly based on transactions.
Feel More Secure
Use your card confidently with uncompromising fraud protection, report lost or stolen cards in a couple of clicks, and keep in constant communication with two-way fraud alerts.
Get Started
Simply tap "My cards" within the Mobile Banking App to access all the enhanced card features. If you haven't already, download our Mobile Banking App from your device's app store today.
Mark your calendars for October 11th, 2023, and get ready to explore a world of enhanced control, convenience, and security, exclusively on the FreeStar Financial CU Mobile App!
Download Our Mobile App!
We understand you have a busy life and that "9-5" banking may not work for you. FreeStar Financial Credit Union has the mobile solution to help. Access your account anytime, anywhere! Download our free mobile app on your iPhone or Android phone/tablet.
The mobile app will allow you to:
Deposit a check
Check your credit score
Check your balance
Transfer funds between accounts
Pay bills with payees that have already been setup through online banking
See transaction history
Face ID: Check your balance quickly with just a glance
Download the FreeStar Financial CU mobile app:
Search for FreeStar Financial
Then enter your user name and password (same as online banking)
Need eServices help? Call 586-466-7800 opt. 5
Go to main navigation