Get cash from your home when you need it!
You can get a Home Equity Line of Credit (HELOC) at no cost (no appraisal needed) when you refinance your current mortgage with FreeStar Financial Credit Union.
*Existing FreeStar Financial mortgages do not apply. Mortgage and Home Equity Line of Credit must be applied for at the same time.
---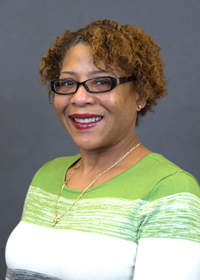 "Adele was awesome in helping us with our HELOC process. Every part went flawlessly if she was involved. She was kind, courteous and very helpful. Great experience with her."
~Laura P. from Macomb, MI
Whatever you need to get done ... you can do it with FreeStar Financial Credit Union's low-interest Home Equity Line of Credit (HELOC).
Debt Consolidation
Home Improvements
College Tuition
Wedding Expenses
Vacation
Rainy day fund
The sky's the limit!
Benefits of a FreeStar Financial HELOC include:
Borrow up to 95% of your home's value
No annual fee
No minimum draw required
No prepayment penalties
The HELOC rate is guaranteed for 5 years and adjusts every 5 years after that. There is a 10-year draw period and monthly payments are calculated based on a 15- year repayment. You only pay on what you borrow. A HELOC is a great safety to carry you through life.
Are you looking for a home equity loan with fixed rate and term? If so, please contact us at 586-466-7800 opt. 2.
Would you like to have a FreeStar Financial Real Estate Lending expert contact you?
Home Equity Line of Credit
Effective Date: January 1, 2019
Type
APR*
Adjustable every 5 years
5.500%

*A loan of $25,000 at 5.50% APR for 180 months would have a monthly payment of $204.00. Promotional rate is subject to change at any time without notice. Equal opportunity lender. NMLS #411386
Our home equity line of credit application is quick and easy.
Go to main navigation