The Benefits of a Rewards Checking Account
The Benefits of a Rewards Checking Account: Why It's Time to Boomerang Back to Better Banking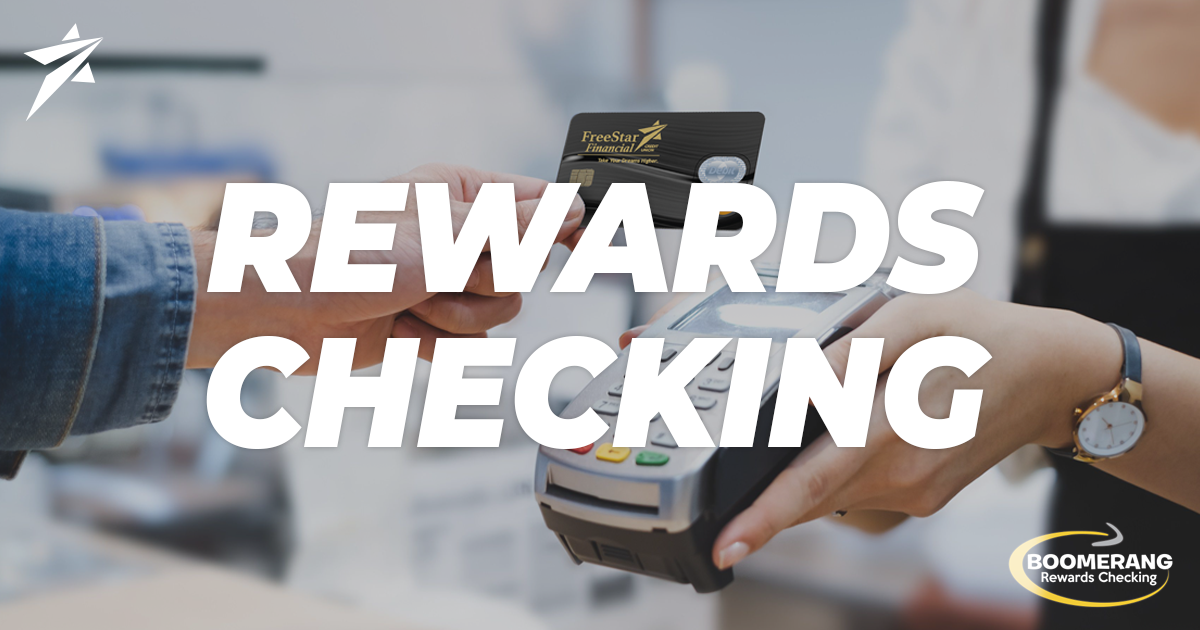 Are you ready to take your finances to the next level? To experience the excitement of a checking account that doesn't just hold your money, but actively rewards you? Buckle up, because FreeStar Financial Credit Union is about to show you how it's done.
1. Convenience and Security? We've Got That!
Our checking accounts come with a versatile debit card that's ready to make your financial life easier. Link it to your favorite payment apps, make secure transactions, and enjoy the convenience of various deposit options. Plus, with the backing of federal insurance by the NCUA, your money is in safe hands.
2. No Hidden Fees or Minimum Balances? Absolutely!
We're all about transparency and fairness. No fees to open your account. No minimum balance. Just you, your money, and a world of possibilities.
3. Nationwide Access? Of Course!
With FreeStar Financial Credit Union, you're part of a bigger picture. You'll have access to over 30,000 CO-OP branches and ATMs throughout the nation. So, whether you're home or on an adventure, we've got you covered.
4. Get Rewarded for Being You with Boomerang Rewards Checking
Here's where we really step up the game. Our Boomerang Rewards Checking Account is all about celebrating you. Choose between Cash Back Rewards or Dividend Cash Rewards. Earn up to 4% cash back on purchases every month, or 4% on balances up to $7500 every month. It's like getting a high-five from your bank account.
Ready to Experience the FreeStar Difference?
If you're ready to elevate your financial game, it's time to check out FreeStar Financial Credit Union. Open a Boomerang Rewards Checking account today and let your money show you what it's really made of.

Apply Today

« Return to "Blog 2021"
Go to main navigation