VA Home Loans
Veterans, get into a home with no money down or Private Mortgage Insurance (PMI) needed. You can also refinance your existing home with the VA up to 100% Loan-to-Value (LTV).
A VA mortgage is a loan to finance the purchase or refinance of real estate. The Veterans Affairs provides a guarantee ("entitlement") on behalf of an eligible veteran that will cover all or part of a down payment for a purchase or will guarantee a portion of the loan amount for a refinance. Depending on the amount of the actual individual benefit, the entitlement provides veterans with the ability to obtain mortgages for up to 100% of the value for your home.
A VA loan is available on a primary residence for purchasing a property, for a rate and term mortgage or for cash out refinance. We offer 10-, 15-, 20- and 30-year fixed terms. In addition, Private Mortgage Insurance (PMI) is not required on VA mortgages. Plus, no closing costs when you refinance for active duty members with direct deposit. That's a $300 savings!
FreeStar Financial will donate $200 to a military charity, either Pets for Vets of Southeast Michigan or Vets Returning Home, with every completed VA home loan. The donation will be made in the member's name.

Thank you to the following members for donating to these military charities: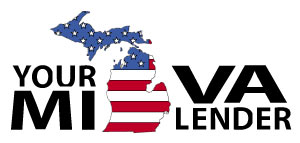 | | |
| --- | --- |
| Mark M. | John Dingell VA Medical Center |
| Craig N. | Pets for Vets |
| Michael G. | Paralyzed Veterans of America |
| Roland L. | Disabled American Veterans of Michigan |
| D.J. B. | Wounded Warrior Project |
If you're paying more than
4%

on your VA home loan, refinance today!

Even if your VA loan is not with FreeStar Financial CU, we can do the refinance. ALSO, if you owe more than your house is worth, we can still help. Features of this streamline loan are:
No appraisal required
No application fee
No out-of-pocket costs
Close in 2 weeks
Serviced locally by FreeStar Financial CU
IRRRL stands for Interest Rate Reduction Refinancing Loan. You may see it referred to as a "Streamline" or a "VA to VA."
Except when refinancing an existing VA guaranteed adjustable rate mortgage (ARM) to a fixed rate, it must result in a lower interest rate.
Other requirements:
You must NOT receive any cash from the loan proceeds.
The principal and interest payment on an IRRRL must be less than the principal and interest payment on the loan being refinanced unless one of the following exceptions applies:
the IRRRL is refinancing an ARM,
term of the IRRRL is shorter than the term of the loan being refinanced, or
energy efficiency improvements are included in the IRRRL.
U.S. Department of Veterans Affairs
VA Mortgage
Effective Date: May 1, 2017
Type
Points
APR* As Low As
10 Year Fixed
0
3.250%
10 Year Fixed
1
3.125%
10 Year Fixed
2
3.000%
15 Year Fixed
0
3.250%
15 Year Fixed
1
3.125%
15 Year Fixed
2
3.000%
20 Year Fixed
0
3.750%
20 Year Fixed
1
3.625%
20 Year Fixed
2
3.500%
30 Year Fixed
0
3.875%
30 Year Fixed
1
3.750%
30 Year Fixed
2
3.625%

*APR = Annual Percentage Rate. Rate is "as low as" and may change based on credit history, collateral, term, and other determining factors.

. NMLS#411386
*A loan of $100,000 at 3.875% for 30 years would have a monthly payment of $470.24. Promotional rate is subject to change at any time without notice. Equal opportunity lender. NMLS #411386
Go to main navigation