GAP Insurance
Plan for the unexpected, and you'll reap the benefits.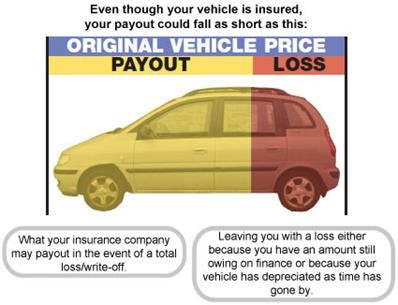 If your vehicle is stolen, accidentally damaged beyond repair, or otherwise declared an insured total loss, auto insurance will cover the replacement value. However, you remain liable for payment of the difference between the insurance settlement and the remaining loan balance. This deficiency can sometimes amount to thousands of dollars.
Guaranteed Asset Protection is an affordable way to fill the gap. For just a few dollars per month, you can protect yourself against this kind of unexpected expense.
Our GAP coverage is provided by Allied Solutions. Here are the program highlights:
Autos, Motorcycles, ATV's Jet Skis, Snowmobiles, Golf Carts
Loan to Value Limit – 125% of NADA Retail
Maximum Term – 84 months
Maximum Loan Amount - $100,000.00
Delinquent Payments (Life of Loan) – Two months or 60 days allowed; beyond that, not covered
Maximum GAP loss - $50,000.00
GAP Advantage - $1,000.00 toward a new purchase
Refund – up to 60 days after purchase
Cost:
Most Vehicles can be covered as low as $395.00
Boats, Travel Trailers, Motor Homes
Loan to Value Limit – 125% of NADA Retail
Maximum Eligible Loan Term – 240 months
Maximum Term – 84 months – will cover the first 84 months of the loan
Maximum Loan Amount - $125,000.00
Delinquent Payments (Life of Loan) – One month or 30 days allowed; beyond that, not covered
Maximum GAP loss - $50,000.00
GAP Advantage - $1,000.00 toward a new purchase
Refund – Non Refundable
Cost:
Depending on the loan amount and collateral $375 and up
Go to main navigation