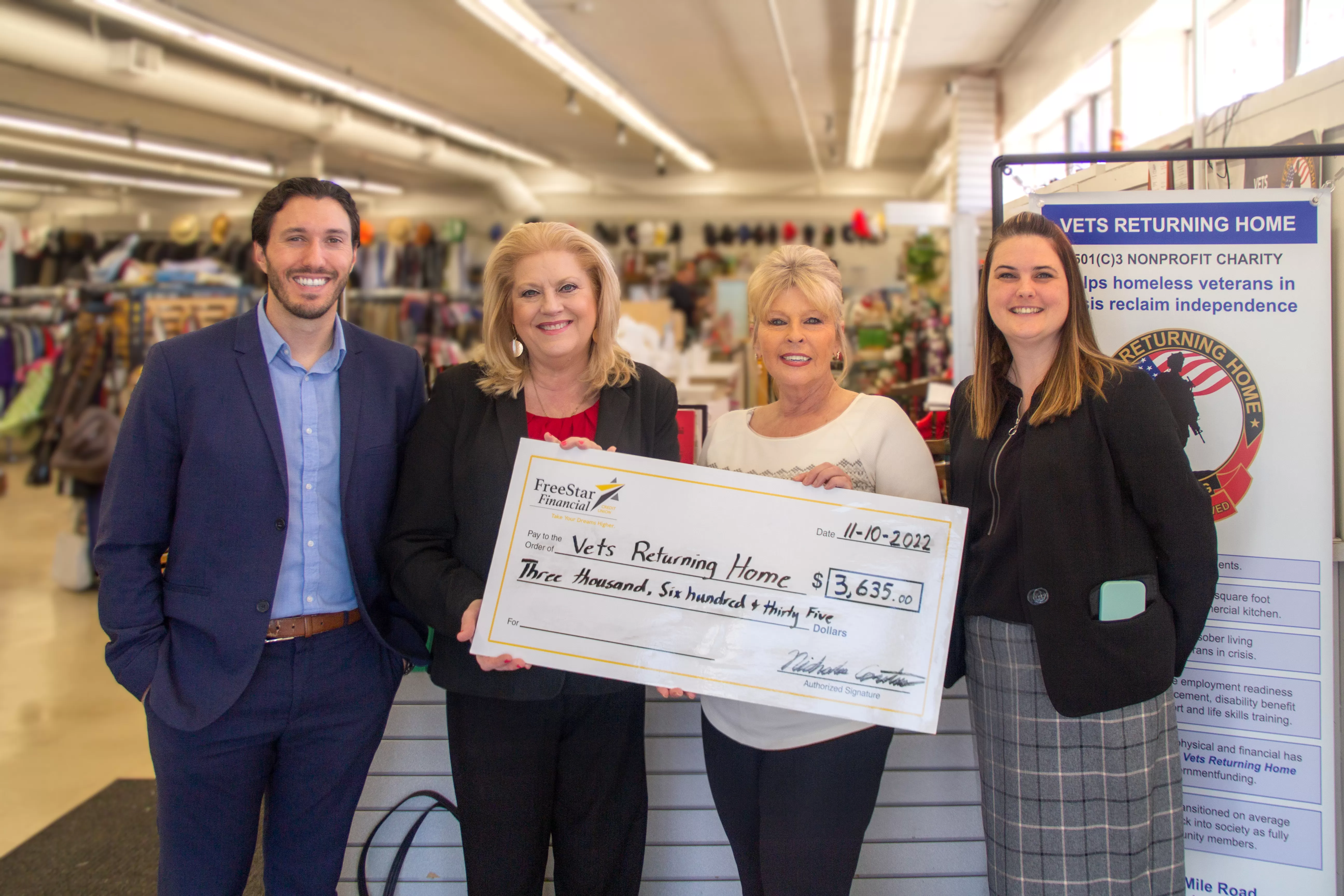 Giving Back To Charities In Our Local Communities
At Freestar Financial, we understand the importance of giving back to the communities that we serve. That is why we are proud to partner with organizations that are dedicated to making a positive and lasting impact. Vets Returning Home is one such organization that we are proud to support. This non-profit is committed to ending chronic homelessness among veterans and providing the support that they need to make a successful transition into civilian life.
Vets Returning Home provides comprehensive support services to veterans, including job training, counseling, and housing assistance. Their mission is to ensure that every veteran has the necessary resources to succeed after their service to our nation.Their approach goes beyond simply providing a roof over their heads. We believe in addressing the "total veteran," addressing their unique needs and ensuring their success after transition.
The volunteer-operated facility offers 11,000 square feet of space, including 43 beds and a commercial kitchen. Six of the beds are dedicated to female veterans, providing a safe and sober living environment for those in crisis. Onsite services, such as employment readiness training, job placement assistance, disability benefit connection, legal support, and life skills training, are available to help our veterans succeed. Community support, both physical and financial, plays a vital role in our mission and allows us to continue helping those in need.
Despite receiving no government funding, Vets Returning Home has a successful track record, with an average of 250 veterans transitioned back into society as fully functioning community members each year.
We have set a goal to raise $10,000 for Vets Returning Home through various events and fundraisers by the end of 2023! For upcoming events and ways you can help us reach this goal, be sure to follow our social media pages.
Go to main navigation