Simple - Business - Banking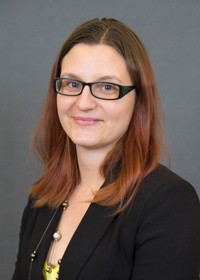 "I recently opened a commercial account and have had a hard time getting access to it (linking it to my personal and joint account). Tiffany worked magic then walked me thru the process and now all my accounts are at my fingertips! She was patient with me (today nothing wanted to work! LOL) and helped me out. This was my 2nd time trying to get this resolved. I really appreciated her help and professionalism and great attitude!"
~Liz L. from Richardson, TX
At FreeStar Financial, we understand that growing your business is your primary focus. That's why we want to simplify your banking to alleviate worries about maintaining monthly balances or being hit with unexpected fees. We offer perks to your employees, too, which can help retain staff. It's time to switch and bank with a credit union. Experience the friendly, personalized service your business deserves.
Business Checking
Free ATM network, over 1,600 in Michigan
Free online banking and bill pay
After hours deposit
Merchant services provided by International Bancard
Personal member service
Business Lending
A variety of business loan options to help grow your business:
Vehicle loans for titled vehicles
Business line of credit up to $15,000
Business credit card up to $10,000
Commercial real estate loans available
Partners with Michigan Business Connection for large business loans and SBA products
Employee Perks
As a FreeStar Financial Credit Union business account holder, your employees are eligible for the following additional benefits:
Boomerang Rewards Checking Account paying 2%*
Free credit union membership
Free educational seminars
High-interest CD options
All the benefits and conveniences of credit union membership!
*See Boomerang Checking page for details.
Business Investments
We have a variety of money management accounts and CD options available.
Money Management Accounts allow the flexibility of earning more while having access to your money.
Short-term Certificates of Deposit are another great alternative to earn more on your money without a long-term commitment.
Want to earn even more? Consider a Bump Rate CD where you lock in a rate for 3 years or 5 years and if the rate goes up, you can request a bump to the higher rate.