November, 2018
7 Key Steps to Buying a Home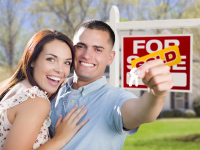 Buying a home is a big deal and can be quite scary. FreeStar Financial Credit Union understands that and is here to help you every step of the way. Are you getting ready to buy a new home? Here is a list of seven key steps to consider to help you prepare.
Read More »
October, 2018
Credit unions highlight measures to keep financial data safe
Oct. 3, 2018 - METRO DETROIT — Financial institutions store more valuables than money; they also store valuable financial data. And credit union representatives say they have plans and programs in action to make sure that users have peace of mind.
Read More »
September, 2018
4 Safety Tips for Online Banking
Online banking saves you time and gives you the flexibility to do your banking anywhere and anytime. To maximize your online banking here are some tips to make sure you keep your information safe and secure.
Read More »
Go to main navigation