EMV Debit Cards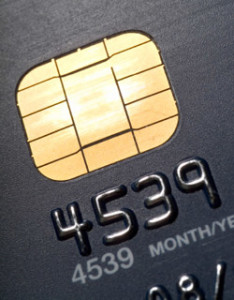 EMV chip cards are now available to FreeStar Financial Credit Union members. EMV -- which stands for Europay, MasterCard and Visa -- is a global standard for cards equipped with computer chips and the technology used to authenticate chip-card transactions. In the wake of numerous large-scale data breaches and increasing rates of counterfeit card fraud, U.S. card issuers are migrating to this new technology to protect consumers and reduce the costs of fraud. (Source: creditcards.com)

Why are EMV chip cards more secure?
Traditional magnetic stripe cards contain data that never changes which means that anyone who gains access to that information will have the necessary sensitive card and card holder data needed to produce a counterfeit card and in turn use that card to make fraudulent purchases.
With the EMV chip card, every time it is presented for payment the computer chip creates a unique transaction code that cannot be used again. What this means for our members is, in the event of a data breach at a retailer, if a hacker steals chip information from one specific point of sale (or retailer payment system), the traditional card duplication method used with magnetic stripe card transactions will never work because the stolen transaction code that was obtained cannot be used again and the counterfeit card would be denied.
How do I use an EMV Card to make a purchase?
Our members may need to adjust their habits slightly when making a purchase with their EMV chip card. For those merchants who have terminal devices that accept EMV chip cards, the days of quickly swiping your card through the machine are over. Instead of swiping your card, members will need to insert their card into the terminal slot and wait for the card to process the transaction. Once inserted into the machine, data flows between the card's computer chip and the issuing financial institution to verify the card and create the unique transaction code. This process does take a little longer than a swipe of the card so it is important that you leave their card in the terminal until the transaction has been processed and more importantly remember to take your card with you at the end of the transaction.
If I use my chip-card at a retailer/merchant that doesn't support EMV technology, will it work?
Yes. The card will also be equipped with a magnetic stripe so that you can use your card at any retailer that accepts credit cards without disruption regardless if the merchant can accept EMV chip based transactions.
How will I know if the merchant accepts EMV chip cards?
In the majority of cases the point-of-sale terminal will quickly identify a chip card when it is swiped through the machine and will produce an error message and will proceed to instruct you on how to use the card. If the merchant does not have an EMV enabled reader or the EMV reader is disabled, you will be able to swipe the card just as you do today.
Go to main navigation