Articles from our staff
Making Sense of Savings Accounts
Trying to make sense of savings options can be confusing, but once you know what your goals and options are, then the decision of where to put your money will be easier. At FreeStar Financial there are 4 basic savings options to choose from: savings accounts, rewards checking accounts, money management account, and certificates of deposit (CDs).
Read More »
Home Ownership
Advantages of a HELOC (Home Equity Line of Credit)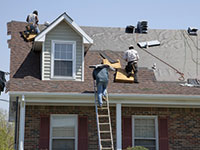 A Home Equity Line of Credit (HELOC) allows you to borrow money against the equity (or value) in your home. Equity is the difference between the value of your home and the amount owed on your home.
Read More »
7 Key Steps to Buying a Home
Buying a home is a big deal and can be quite scary. FreeStar Financial Credit Union understands that and is here to help you every step of the way. Are you getting ready to buy a new home? Here is a list of seven key steps to consider to help you prepare.
Read More »
Go to main navigation